Ricardo Boechat: Brazil news anchor dies in helicopter crash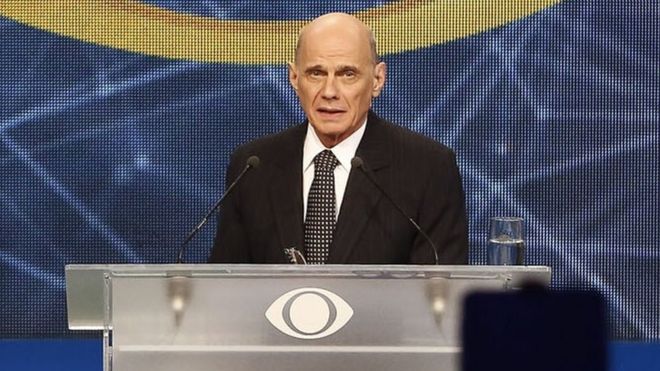 Ricardo Boechat, one of Brazil's best-known journalists, has been killed in a helicopter crash in São Paulo.
The aircraft carrying the 66-year-old news anchor hit a lorry on a ring road on Monday morning. The pilot is also thought to have died.
Tributes have been paid to Boechat, who was an award-winning radio and TV broadcaster with Bandeirantes, or Band.
Breaking the news live on TV, a colleague said it was "a very sad moment for Brazilian journalism".
Boechat had finished recording the popular morning radio show Café com Jornal just hours before the incident.
He was travelling from Campinas, near São Paulo, when the helicopter came down on the motorway at 12:14 local time (14:14 GMT).
The driver of the lorry was rescued by paramedics.
Writing on social media, fellow journalists described Boechat as "a journalist's journalist", praising his down-to-earth approach and "impactful" reporting.